Nail Designs Do It Yourself


Nail Art - Do it Yourself
By Jay A. Jenkin
Hair and nails are two areas of the body that require a bit of care to look good. While most everyone takes care of their hair, nails are often a different matter completely. Unfortunately, people do look at your hands, and if your nails are bitten or dirty or unkept, that does make an impression. And not a good one.

Nowadays it is easy to find a nail salon to get your nails done. Nail salons have popped up seemly on every block. However, it does get a little expensive to use their services, especially for the advanced care of nail art. Nail art gives a personality to your nails that others will notice and it is really nice to be able to do it your self. In this guide, you will learn about the materials you need for nail art, the basics of nail polish, and adding that extra special touch.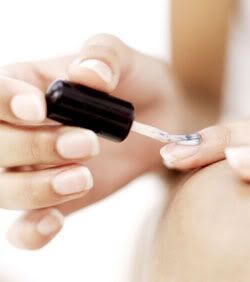 For the basic nail art artist - someone wanting to do basic designs or not wanting to invest a lot of money, buying Stripe Rite nail polish or something similar is recommended, mostly for the small, precise brush that comes with it. You will also need regular nail polish with a regular brush in whatever color you prefer. For those willing to invest the time and money, getting a set of fine tipped paintbrushes, multiple bottles of nail polish, and topcoat and base coat is a good start.


Make sure to clean your nails thoroughly beforehand, and then apply the base coat to all of your nails. Make sure the base coat is dry, and then apply the main color you want on the nail. You can cover the entire nail, or be more specific and only do small areas to give your art a bigger effect. After letting that dry, come up with an idea of what you want.

A good starter art design is a simple flower; one dot in the center surrounded by five dots of either the same color or a different color. Another fun design that people rave about is the Zebra print; put one coat of a lighter color on your fingernail. Wait for that to dry, and then apply stripes halfway across the nail from opposite sides as you go down the nail. Do not be afraid to use multiple colors for whatever design you are trying to do!


Once the design is finished, wait for it to dry completely and then apply the top coat. Making sure it is completely dry is important or else the application of the top coat will smear the design across your fingernail. In the end, you will have a beautiful design that all your friends will envy!

Nail Designs Do It Yourself